Connect Your Team & Protect Your Information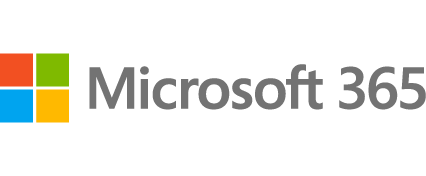 Work at home, work on the go and work in the office. Welcome to the new way of working with Microsoft 365! Employees can cooperate, work together with Teams and share files with SharePoint. Microsoft 365 eliminates all security concerns with the award-winning Outlook, and the whole system empowers employees to stay productive.
Microsoft 365 with Miracle
Miracle deals with more complex implementations than most Microsoft 365 providers.
MAINTAIN PRODUCTIVITY
Microsoft 365 has the tools to enable employers to track employee productivity. Application such as Planner, SharePoint, and Teams allow employees to stay up to date with tasks and know what's required from them.
SECURE AND SAFE
Miracle protects employee and company data safety with free in-depth security examinations. Microsoft 365 has an array of security features to stop malware, hacking, and email-based attacks such as phishing.
STAY CONNECTED.
Microsoft 365 runs on tablets, phones, desktops, or laptop devices. One license is valid on five tablets, five phones, and five desktops/laptops. Chat and video features on Teams allow management and employees to stay in touch regardless of work location. With Teams, there is no need for additional work phones; thanks to an included complete telephone service.
DEPENDABLE
Miracle is an accredited Microsoft Cloud Solution Provider which ensures high levels of Microsoft support. You can expect complex problems to be solved quickly. There is regular analysis and evaluation through our support programs.
Find out what Microsoft Dynamics 365 can do for you.
We've pulled together some essential resources so you can dig into Dynamics CRM's functionality and advantages.
Pricing information for Microsoft 365 plans is shown below. All pricing can change without notice, be sure to contact Miracle for the current, up-to-date product pricing. Please talk to us to discuss different licensing and pricing options.
Microsoft 365
Business Premium
(Microsoft 365 Business Standard)
$12.50 USD($16.00 CAD)
Up to 300 Users

Word, Excel, PowerPoint (Desktop & Online Office Applications)

OneDrive Sharepoint

Calendar & Business Class Email
Microsoft 365
Enterprise
E1
$8.00 USD($10.20 CAD)
300+ Users

Word, Excel, PowerPoint (Desktop & Online Office Applications)

OneDrive Sharepoint

Calendar & Business Class Email

Yammer & Microsoft Teams

Exchange Online Protection
Microsoft 365
Enterprise
E5
$35.00 USD($46.00 CAD)
300+ Users

Word, Excel, PowerPoint (Desktop & Online Office Applications)

OneDrive Sharepoint

Calendar & Business Class Email

Yammer & Microsoft Teams

Threat Protection

Exchange Online Protection

Data Loss Prevention